LUXURIOUS SANCTUARY AMIDST NATURAL BEAUTY
The luxurious High Season Pool Villa & Spa offers its guests the ideal getaway where you will find the comfort and tranquility you are looking for. Our 42 well-appointed private pool villas offer you the opportunity to relax and revel in a tropical paradise in an eco-friendly setting, indulge in non-motorized beach entertainment and enjoy various marine activities, as well as the opportunity to walk amidst the lush surroundings of Koh Kood.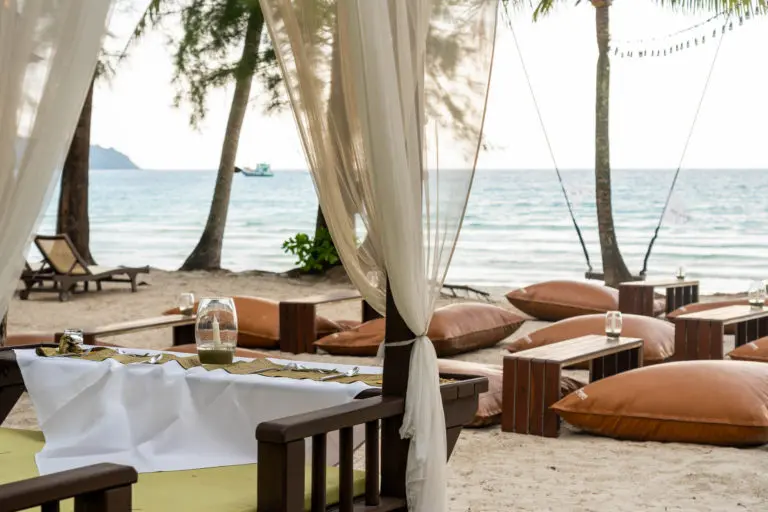 WHY ARE WE UNIQUE?
High Season Pool Villa & Spa is dedicated to preserving nature and adhering to global green standards, which is evidenced by the natural building materials we use, the innovative use of resort-grown plants and vegetables, and guest activities. not motorized. We are also very health conscious and have a no smoking policy in most public areas as we believe that a clean environment means a better vacation experience for our valued guests. We also believe in preserving local culture and the local environment through education and innovation by using what we have around us in an efficient and ecological way: we believe that if we take care of nature, nature will take care of us.